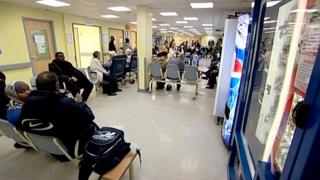 For the first time in the UK an organisation in charge of hospitals has been warned it could go bankrupt.
The South London Healthcare Trust, running three hospitals, has almost run out of money with debts of £69million.
Hospital bosses have reassured patients that they will continue to run normally.
Money experts, called administrators, will now be brought in to run the trust, which has debts because of the cost of its buildings.