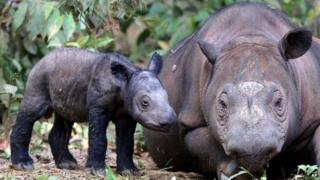 AP
A very rare Sumatran rhino mum has given birth to a baby in Indonesia.
It's the first time this has happened in captivity - that means not in the wild - for 124 years in Asia.
The new baby is called Andatu and its mum is called Ratu.
The birth has been described as "a milestone" in the work by wildlife conservation experts to save this endangered species from extinction.