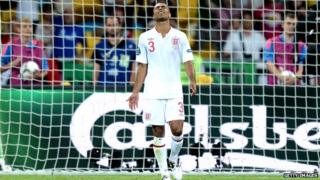 Getty Images
England's footballers have crashed out of Euro 2012 after being beaten 4-2 on penalties by Italy.
Sunday night's match ended 0-0 after extra time, with many of England's players lying exhausted on the ground with muscle cramp.
A tense penalty shoot-out saw England go ahead first after Italy's Riccardo Montolivo missed his spot kick.
But misses from Ashley Young (hit the bar) and Ashley Cole (saved by Buffon) sealed their fate.
Most commentators said justice had been done because Italy were the better team on the night.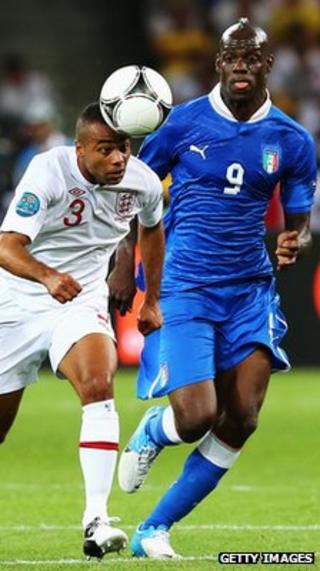 Getty Images
England showed promise in the first half with a 13th-minute over-the-bar miss from Rooney, followed by Danny Welbeck side-footing just wide.
But Roys boys also had to defend for their lives with a second half onslaught from Italy, often led by Manchester City's Mario Balotelli.
Roy Hodgson was still proud of his team saying they could leave the Euros "with their heads held high."
But he admitted that all their penalty practice had come to nothing.
He saved his best praise for the fans who he said had been "enormously supportive".
He added: "If we can get an England team to get the fans behind it, we've got half a chance."
Who's in the Euro 2012 semi-finals?
England's loss, and Germany's victory over Greece on Friday, means the semi final on Thursday 28th June will feature Italy and Germany.
In the other semi, Portugal will meet Spain on Wednesday 27th June.
The semi winners will meet in the Euro 2012 final on Sunday 1st July at 7.45pm.