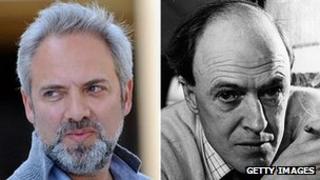 Getty Images
A new musical version of Charlie and the Chocolate Factory, will hit the stage next year.
It will have its world premiere on 23 June 2013 at the London Palladium.
It's based on the book by Roald Dahl, which was made into a film in 2005, and tells the story of a poor young boy who wins the chance to explore a magical sweet factory.
Actor Johnny Depp played factory owner Willy Wonka in the movie but it's not yet known who will play him on stage.
It follows the success of one of Roald Dahl's other books, Matilda, which became a hit West End show, winning multiple awards.
The show will be directed by Oscar winner Sam Mendes, who's also in charge of the latest James Bond film.
Tickets for Charlie and the Chocolate Factory go on sale in October, three years on from when plans to stage it first came to light.