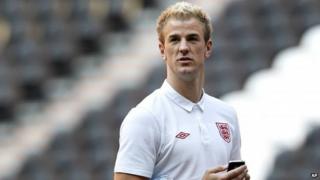 AP
What do England need to do to qualify for the quarter finals of Euro 2012? It's a question that's puzzling some people.
England face their final Euro 2012 group match against co-hosts Ukraine on Tuesday night and Newsround's come up with the definitive guide to what needs to happen for the three lions to make it through.
In simple terms, England need to win or draw to ensure they make the quarter finals. But here's our full guide to Euro 2012 qualification, with everything that could happen and what it'll mean.
Who would England play next?
If England finish top of their group then they'll play Italy in the quarter finals.
If they finish as group runners-up, they'll play defending Euro 2012 champions Spain.