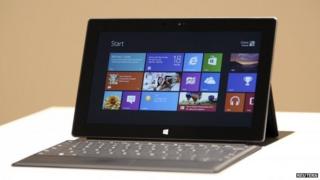 Reuters
Microsoft has unveiled a new family of tablet computers called Surface to compete with rival Apple.
There'll be a lighter version similar to an iPad, and a more powerful and heavier one designed to work like an ultrabook laptop.
The touchscreen devices will have their own built-in stands and you'll be able to attach a super thin cover that doubles up as a keyboard.
There'll also be a pen accessory that lets you 'write' with "digital ink".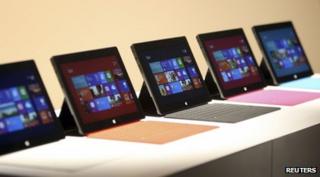 Reuters
Surface will use the upcoming Windows 8 system and be able to run Microsoft programs such as Office.
But Microsoft will face competition from other companies also looking to release tablets using Windows 8.
They don't know yet when they'll be available to buy in the shops or how much they'll cost.