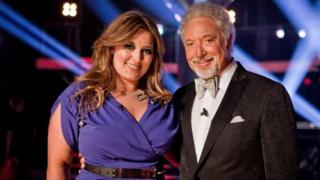 The Voice live tour has been cancelled because of low ticket sales.
The show's eight finalists had been due to perform 11 gigs across the country, kicking off in Bournemouth on 12 September.
But a spokesperson said: "Unfortunately, The Voice UK Live has been cancelled due to lack of ticket sales."
"Customers are advised to contact their point of purchase for ticket refunds."
Ratings drop
The Voice performed strongly at first, averaging around 10 million viewers in April. But during the live shows, ratings dropped as low as 4.5 million.
However, the BBC has said it's the most successful launch of an entertainment show on BBC One in more than 10 years.
The show is set to return in 2013 but it's not clear whether the coaches will be coming back.