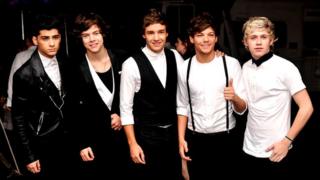 Stephen Lovekin
Liam Payne got a 'reel' shock during a fishing trip with the band in California.
One Direction were on a boat trip, taking a break from their US tour when Liam felt a bite on his fishing line. It was a shark!
He said, "It was only my second time ever fishing and we had such great fun."
"We went fishing for half an hour and there was nothing at all."
"Then I pulled out a baby tiger shark."
The tiger shark is often described as the dustbin of the sea, because they'll eat anything in their path.
Luckily because this one was just a baby there was no danger to Liam and the band.