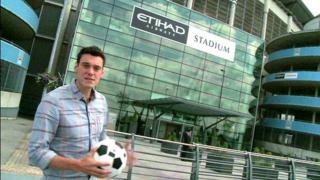 Premier League gets £3bn TV deal
The Premier League has signed a new TV deal worth a whopping THREE BILLION POUNDS.
Two companies, BT and BSkyB, have paid the staggering amount of money so they can show live matches for three years from 2013.
BT is going to launch a new channel and will screen 38 games per season, while BSkyB will get 116 matches.
Amazingly, the new agreement is over a billion pounds more than the current o