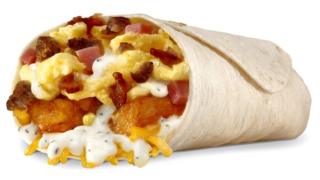 AP
Scientists have invented a printer that lets you design and print off your own 3D snacks that taste as good as they look.
Tech experts in America have invented a machine that lets users design their own burrito on a computer programme. It then translates the design into real life.
It does it by layering ingredients like salsa, cheese sauce and guacamole as 'ink'.
The Burritobot is still being tested so it might be a while before you can print off your lunch.