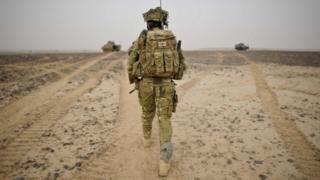 PA
Thousands of members of the British Armed Forces are going to lose their jobs.
It's all because the government is trying to save money, and says it can't afford to keep them on.
There have already been big job cuts in the Armed Forces last year.
This time 2,900 posts will go from the Army, 900 from the RAF and 300 from the Royal Navy.
Defence Secretary Philip Hammond said: "We will have smaller Armed Forces but we will ensure they will have the protection and equipment they need."
The Labour Party says the government needs to explain how a smaller military will work and how they're planning to support those who are losing their jobs.