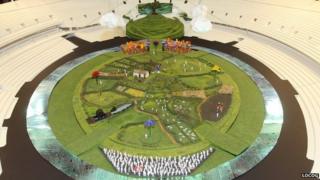 locog
Seventy sheep are going to star at the London Olympics opening ceremony!
The stadium will be transformed into the British countryside with meadows, fields and rivers.
The show is going to be called 'Green and Pleasant', and will also feature 12 horses and three cows.
A cast of 10,000 volunteers will recreate countryside scenes, with 900 kids from the host London boroughs.
Artistic director Danny Boyle called the ceremony "an attempt to capture a picture of ourselves as a nation".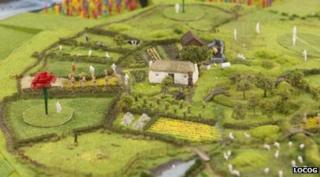 locog
Other interesting features include real grass, an oak tree and fake clouds suspended from wires!
There have already been 157 cast rehearsals for the performance and work has just begun on installing the ambitious set.
A 27-tonne bell - the largest in Europe - will ring to kick off the three-hour event at 9pm on 27 July.