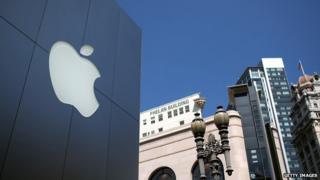 Getty Images
'Spy planes' with powerful cameras could soon be used to make super-detailed maps.
Technology giant Apple is planning to send up the planes which can spot objects just a few centimetres wide, according to reports.
The new maps are set rival those created by their competitors Google.
The creator of the iPhone and iPad is holding a conference in America this week and is expected to announce details about the map project there.
But some people say they are snooping into everyone's private lives.
For example if you were sunbathing or playing in your garden, the cameras would be able to see you clearly.