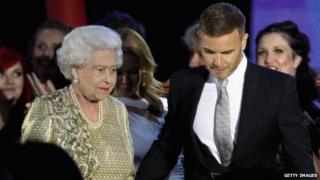 Getty Images
Gary Barlow has been crowned king of the charts, with his Diamond Jubilee single and album BOTH at number one.
His track Sing is the top selling number one of the year so far, shifting 142,000 copies in the last week.
The song features more than 200 musicians from across the Commonwealth - as well as Prince Harry on the tambourine!
Gary paid tribute to his 'army' of fans on Twitter: "Thank you for an amazing result this weekend".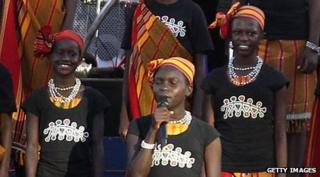 Getty Images
The song was performed at the Queen's Diamond Jubilee concert, which Gary helped organise.
He said it was something he'll never forget: "I love collaborating with other artists and being able to put them all on one stage the other night was such an honour for me."