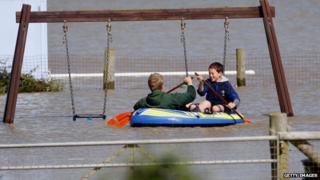 Getty Images
More than 35 areas in England and Wales have been put on flood alert.
Forecasters are warning of heavy rain in London and south and east England.
One flood warning, which means flooding is expected, has been issued for the River Mole at Charlwood and Hookwood.
Around 1,000 people in mid Wales had to leave their homes over the weekend when rivers burst their banks.
Over a month's worth of rain fell in Trawsgoed, near Aberstwyth, on Friday.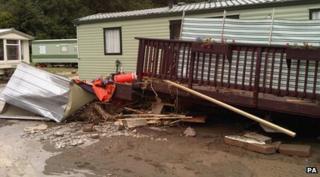 PA
Flash flooding in Yorkshire on Sunday night forced parts of M1 motorway to close.