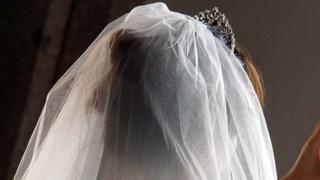 Reuters
Prime Minster David Cameron has said that he wants forced marriage to be made illegal.
He wants any parents who make their children get married to be prosecuted and in some cases even face prison.
In Scotland forced marriage is already against the law, the new rules will make it illegal in the rest of the UK.
Last year 1,468 forced marriages were reported but experts worry the real number could be five times higher.
Some campaigners think that by making forced marriages illegal it will stop victims from coming forward.
Andrew Flanagan, chief executive of the NSPCC, said the law would need to be carefully looked at to make sure the problem isn't forced underground.
As part of the changes the schools will be given up to £500,000 to help schools and other groups to spot signs of forced marriage early on.
The law is expected to be brought in early next year.