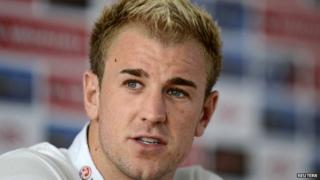 Hart supports anti-racism plans
England goalkeeper Joe Hart, 25, said he agreed with Uefa's plans to let the referees deal with racist incidents at Euro 2012.
Manchester City's Hart said: "We have discussed it and we will get on with it and let the referees and Uefa deal with it.
"It is not for us to walk off the pitch if that problem does occur and, fingers crossed, it won't happen."