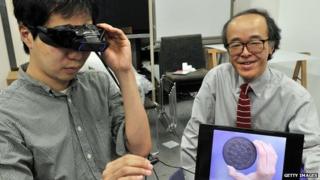 Getty Images
A team of Japanese scientists have come up with a new invention that could be the answer to our greedy appetites.
If you put on a pair of their 'diet goggles', your food looks a lot bigger than it actually is in real life.
The goggles trick the person wearing them into thinking they can't manage to eat food that's so massive!
During experiments, the scientists found that when the goggles made the biscuit look twice as big, the users ate a tenth less.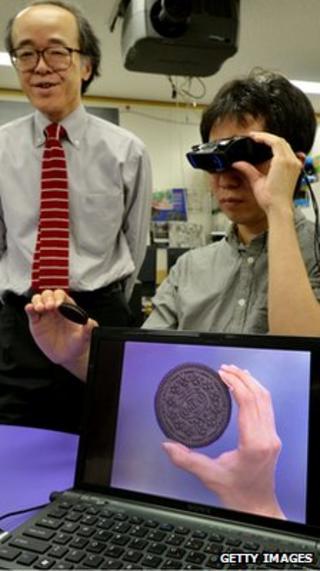 Getty Images
They also tried it the other way, making food look about a third smaller with the goggles - and people ate more!
The scientists at the University of Toyko say the idea does seem to work.
It's early days for the research and the goggles won't be going on sale just yet.
But Professor Michitaka Hirose, whose team invented the goggles, says he hopes people wanting to lose weight could use them in the future.