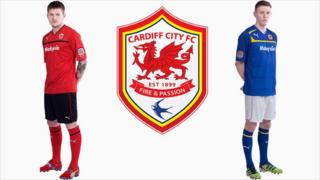 other
Cardiff City are to have a kit makeover from blue to red, as part of their plans to give the club a new image.
The team whose nickname is the Bluebirds will now wear red for the first time since 1910.
The shirts will have a new badge too, but it will still have a small bluebird on it.
The changes are part of "major and significant" money being pumped into the club by the owners who are from Malaysia.
They reckon the change of colour will improve the club's appeal around the world.
"We are only too aware that the change of colour is a radical move," said Cardiff chief executive Alan Whiteley.
Other changes are coming too. Bosses will now look into expanding Cardiff City Stadium and upgrading the training facilities.