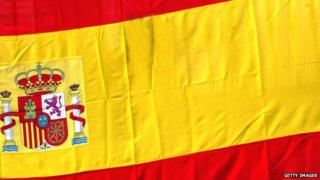 Getty Images
Learn everything you need to know about Euro 2012 team Spain in this handy Newsround guide.
FIFA Ranking
1
European Championship Wins
2 - 1964, 2008
Nickname
'La Furia Roja' (The Red Fury)
National Anthem
La Marcha Real (The Royal March)- one of the few anthems without any official lyrics. So feel free to make up your own!
Coach
Vincente Del Bosque
Key Players
Xavi (Midfielder, Barcelona)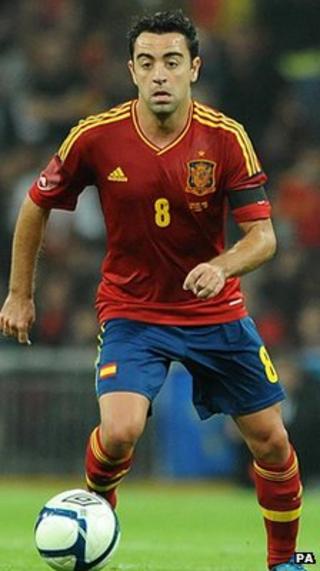 PA
The heartbeat of the Barcelona midfield, and the same for Spain!
Xavi never plays a bad pass.
He regularly plays more passes on own his than teams make in a single game.
His calmness and vision keeps Spain passing and moving.
If he can do it for his home team at the Nou Camp, he could do it for his nation in Poland and Ukraine.
Greatest Euro moment
Fernando Torres' goal to win the Euro 2008 final! Euro glory!
Tournament Chances
The favourites. Spain are current European and World Champions and have a squad mainly drawn from the two best club sides in the world- Barcelona and Real Madrid. Their passing is incredible and it's hard enough to get the ball off them, let alone beat them. Winners.
Can England beat them?
Spain are an outstanding team, but somehow England sneaked a 1-0 friendly win last year. In a major tournament though, Spain will raise their game. In fairness, it's hard to see anyone beating them.