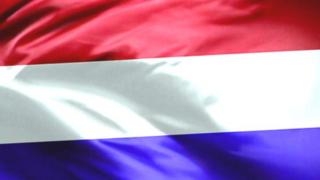 Learn everything you need to know about Euro 2012 Netherlands team in this handy Newsround guide.
FIFA Ranking
4
European Championship Wins
1, in 1988
Nickname
'Oranje'- The Orange
National Anthem
'Het Wilhemus'- the oldest anthem around tells the story of William of Orange's fight for Dutch independence. Seeing tens of thousands of fans dressed in orange belting it out, will tell you he was successful!
Coach
Bert van Maarwijk
Key Players
Reuters
Robin Van Persie (Striker, Arsenal)
RVP is the Premier League's hottest striker.
He turned Arsenal's fortunes around - if it weren't for him they may not be in the Champions League next season.
The Dutch will need him to keep his goalscoring form to fire them to victory here!
If not, there's always Klaas Jan Huntelaar on the bench.
Not bad, eh?
Greatest Euro moment
Marco Van Basten's stunning volley to win the the 1988 final. An absolute screamer!
Tournament Chances
Beaten in the World Cup final by Spain, the Flying Dutchmen find themselves in a tough group but they should be strong enough to make it through to the semi-finals. Their group game against Germany will be unmissable.
Can England beat them?
The Dutch won 3-2 at Wembley in a February friendly but here anything can happen. At Euro 96, Alan Shearer scored twice as England beat them 4-1.