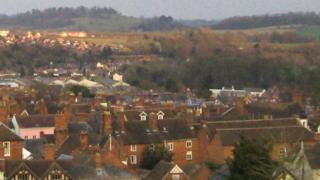 An earthquake has hit the market town of Ludlow in Shropshire.
It was a 2.5 magnitude quake and happened about nine miles below the ground. No one is thought to have been injured.
As the earthquake was small lots of people in the area didn't notice it and only found out about it on the news.
Among the people who did feel it was Andrew Noakes who said it was "...like a truck going past." He added: "The sound only went on for a few seconds and then it stopped."