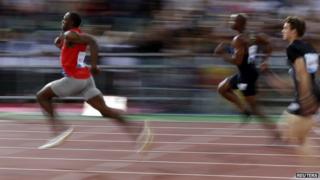 Reuters
Usain Bolt ran the fastest 100 metre time of the year as he demolished the competition at a race in Rome.
The world's fastest man was back on form running 9.76 seconds.
He was way ahead of his fellow Jamaican Asafa Powell and the rest of the field.
The triple Olympic champion said: "I knew I could do it!"
But will he break his world record at the London Olympics in August?