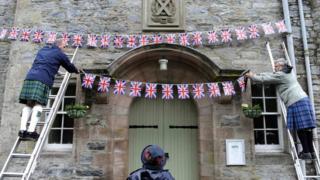 What is the British Empire?
The Queen's Diamond Jubilee is a great time to celebrate being British.
It's going to be one of the biggest weekend's Britain's seen for a long time, but many other countries will be partying too.
All week Nel's been finding out about what being British means.
Britain used to rule loads of different countries.
The British Empire doesn't exist any more but the Queen still has influence all over the world.