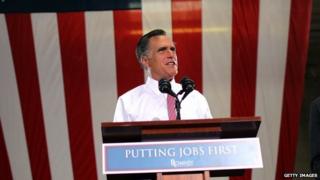 Getty Images
Who is Barack Obama up against in the US presidential election? It's been the question on everyone's lips for months and now there's finally an answer.
Mitt Romney has been chosen as the man to go head-to-head against him in the race for the White House.
He's been chosen by the Republican Party to fight for November's presidential election, after winning enough backing from his party members.
Romney said: "I am honoured that Americans across the country have given their support to my candidacy."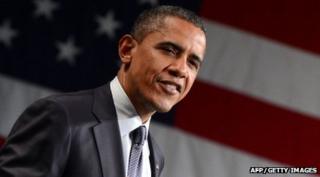 AFP/getty images
Current opinion polls suggest that it is a close race between Obama and Romney.
Who is Mitt Romney?
Mitt Romney is 65 years old and has been married to his wife Ann for more than 40 years. They have five kids.

He is a Mormon and used to be bishop of his church.

Politics run in his family - his dad was governor of Michigan state and tried out to be the Republican Party's presidential candidate in 1968.

Romney is a multimillionaire and has a background in business.

He used to be governor of Massachuetts state.

He successfully ran the Winter Olympics 2002 in Salt Lake City.