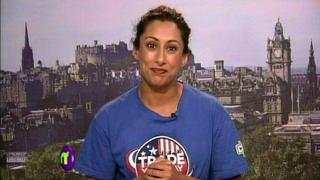 Saira's advice for getting ahead
Women are still outnumbered by men for most big jobs in the UK, according to new findings.
For every three top jobs in Britain, two of them would be held by men and one by a woman.
Saira Khan from Trade Your Way To The USA has spoken to Ricky and Leah.
Watch the clip to hear her advice on how girls can get ahead in business.