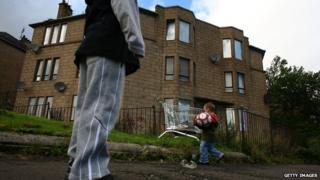 Getty Images
Cuts by the government could make UK child poverty worse, says the children's charity Unicef.
Their new report on 35 wealthy countries says the UK has done quite well protecting children from the world's money troubles so far.
But they say any more cuts will badly affect children's health, education, and chances of a job.
Government ministers say they have clear plans for families "to give their children the best start in life."
Unicef said that when countries have money trouble, the first thing to happen is that children are forgotten by their government.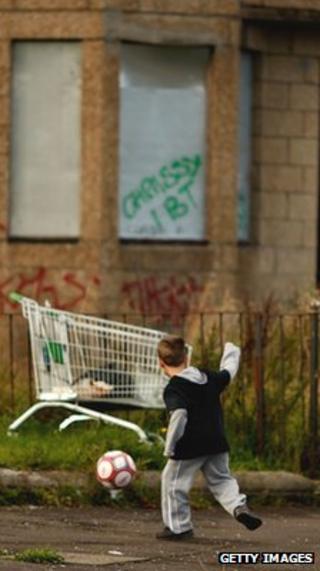 Getty Images
The charity has a list of 14 basic things it says children need.
The list includes suitable books at home, three meals a day and money for school trips.
The UK has a target to end all child poverty by the year 2020.
The man in charge of Unicef David Bull says the UK should be proud of that target.
But he added that more cuts would be "a catastrophic blow to the futures of thousands of children".
Overall the UK does better than many other countries. It's second-top, behind Sweden, for protecting children whose parents don't have a job.