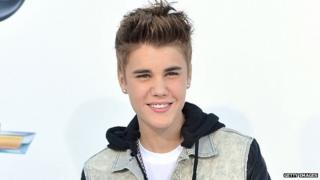 Getty Images
Police in America say they want to talk to Justin Bieber after it's claimed he attacked a photographer.
The man was taking photos of Justin at a shopping centre when he says the trouble started.
The singer was with his girlfriend Selena Gomez at the time.
The police were called, but both of them had left by the time the officers arrived.
The man was taken to hospital for treatment and later released.
There's no word yet from Justin about what happened.