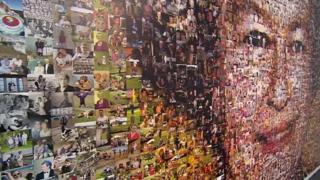 Amazing photo mosaic of the Queen
Have you ever dreamt about being the Queen?
Well thousands of people have had a tiny chance. This huge mosaic of her face is made up of 5500 photos from BBC listeners and viewers.
It's the size of a double decker bus and was made to celebrate her Diamond Jubilee.
The artwork is on show in two galleries in the South East of England.