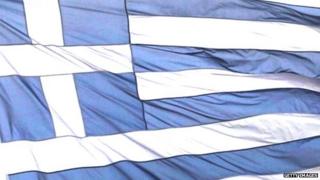 Getty Images
Learn everything you need to know about Euro 2012 team Greece in this handy Newsround guide.
FIFA Ranking
14
European Championship Wins
1 - 2004
Nickname
Ethniki (The National)
National Anthem
'The Hymn to Liberty' originally had 158 verses. Let's hope they've got a shorter version for the tournament, there's a game to be getting on with.
Coach
Fernando Santos
Key Players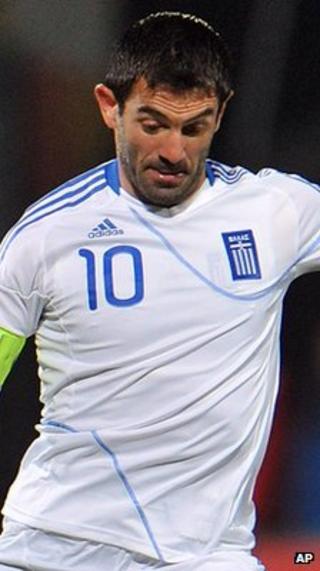 AP
Giorgos Karagounis (Midfielder, Panathaniakos)
The Greek captain may be small...
But he's got over 100 caps.
He's one of the few remaining players from Greece's Euro 2004 team which shocked the world of football by winning!
Greatest Euro moment
Euro 2004 when, against all odds, the well-organised Greeks kept on winning. They went and won the thing beating Portugal in the final and leaving Cristiano Ronaldo crying like a baby. Amazing.
Tournament Chances
Unbeaten in qualifying and steadily climbing the rankings, the Group A draw has been kind to Greece, but 2004 still looks like a one-off. They'll probably be fighting the Czechs for a quarter-final spot.
Can England beat them?
On paper yes, but the last time England played Greece in a big game, it required a bit of last-minute David Beckham magic to spare the Three Lions' blushes.