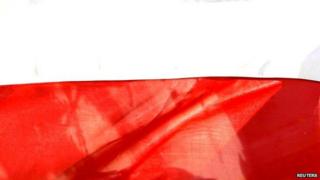 Reuters
Learn everything you need to know about Euro 2012 team Poland in this handy Newsround guide.
FIFA Ranking
65
European Championship Wins
0
Nickname
Białe Orły ("The White Eagles")
National Anthem
Mazurek Dąbrowskieg. "Poland is not yet lost" tells of many foreign armies descending on Poland throughout history. Well they'll need to overcome 15 more to win the Euros!
Coach
Franciszek Smuda
Key Players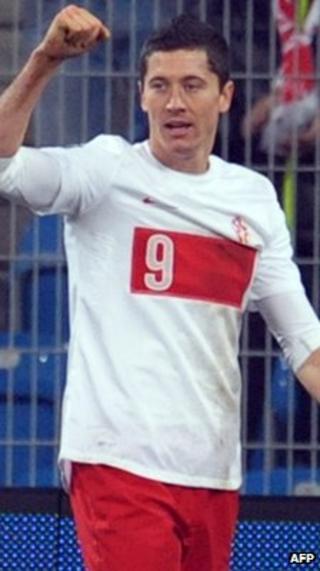 AFP
Robert Lewandowski (Striker, Borussia Dortmund)
20-plus goals for the best team in Germany is a good return for this season.
The Manchester United transfer Lewandowski will need to be just as deadly in front of goal in June.
He'll need to help inspire Poland in front of their home crowd.
Greatest Euro moment
Now! They've only qualified once before, for Euro 2008, and only managed a single point. Hosting the tournament is their time to shine.
Tournament Chances
As joint-hosts, Poland didn't have to qualify, which is just as well because they probably wouldn't have made it this far. The weakest team in the competition will need a bit of national pride to carry them through.
Can England beat them?
Yes. If not, England are in big trouble.