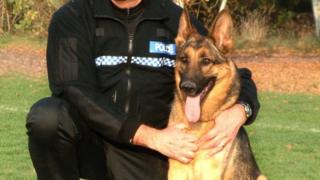 Dogs Trust
A hero police dog that survived a stabbing attack while on duty has been awarded for his bravery.
Aman from Suffolk Police was helping with a man's arrest when he was badly hurt last year. He was knifed several times as he gripped on to the man's arm, but still carried on.
The German shepherd's since recovered and continues to work with his handler, who was also injured in the arrest.
Now Aman's been named 'Hero Service Dog' at the Dogs Trust Honours 2012.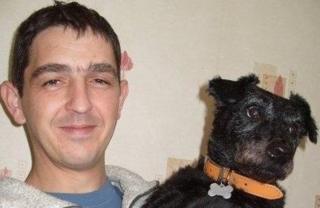 dogs trust
Other winners included Izzy, who saved the life of her diabetic owner twice - alerting her owner's wife when she noticed something was wrong.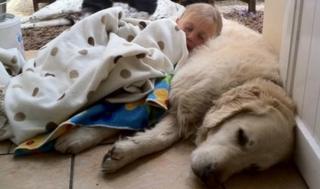 dogs trust
Ajay from Kent won the 'Dogged Devotion' category. His family's mother Tony has epilepsy and Ajay warns her before she has a seizure.
But when Tony became blind, Ajay became her guide dog without any special training. He also supported daughter Mimi when she needed heart surgery.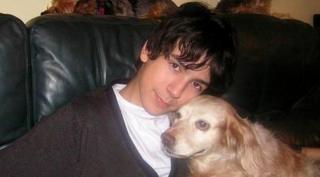 dogs trust
Not all the winners were dogs - there was a human winner, Carlos. The 15-year-old was honoured for his volunteer work caring for unwanted and abandoned dogs.
He's taken in several elderly dogs and has even raised money by doing a bike ride all the way from John O'Groats to Land's End.