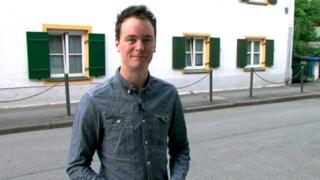 Champions League - Chelsea chances
Chelsea face the mighty Bayern Munich at the German team's home ground in the Champions League final on Saturday.
After beating the almost-unbeatable Barcelona, how will the Blues battle against big Bayern?
We asked the friendly face of football, Andy May, to tell us about the build-up to Saturday's massive match.
Who will play up front - Drogba or Torres? With John Terry out after his red card in the semi against Barcelona, will the south London team survive?
Watch Andy's report on the build-up to the big game in Germany.