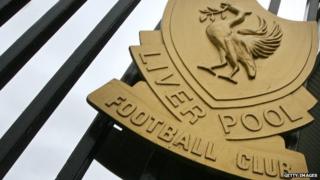 Getty Images
The search is on for the new manager of Liverpool football club after Kenny Dalglish was sacked. We've put together a list of the top contenders for the job.
Andre Villas-Boas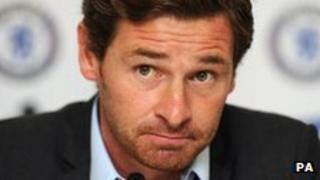 PA
For: The former Chelsea boss may have spent an unhappy nine months at Stamford Bridge, but is still highly rated. Liverpool are looking for a fresh talent and he'd certainly tick that box.
Against: Villas-Boas' time at Chelsea could have put him off the Premier League for life and he may prefer another stint managing in Portugal where he got his hands on some silverware.
Chance: 9/10
Jose Mourinho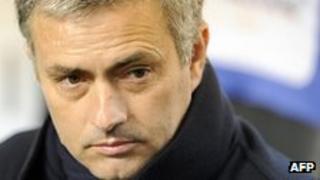 AFP
For: The special one has already caused a storm in the Premier League, winning the title twice with Chelsea as well as picking up the FA Cup, League Cup and Community Shield.
Against: Mourinho has always said that he'd love to return to the Premier League but some might say Liverpool isn't a big enough club for the current Real Madrid coach.
Chance: 8/10
Rafa Benitez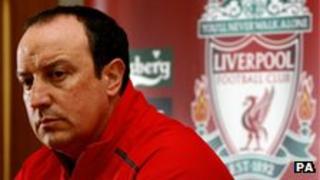 PA
For: He's been there once before, steering the Reds to Champions League glory. He's currently out of a job and a fans' favourite.
Against: He fell out with Liverpool's previous owners and may not want to risk going back to Anfield to go through it all again.
Chance: 8/10
Roberto Martinez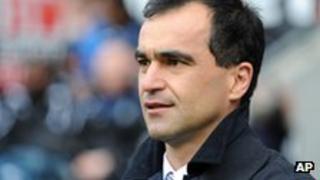 AP
For: The former footballer and current manager of Wigan has pulled off another miracle by keeping his side in the Premier League on a shoestring budget. The Spaniard would love the chance to manage a side with a bigger pot of money.
Against: He's won the Premier League Manager of the Month award and that's about it - has he got the experience to turn Liverpool back into one of the biggest clubs in the world?
Chance: 7/10
Frank Rijkaard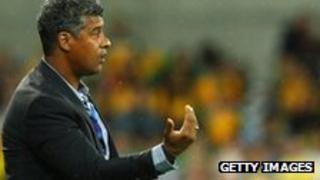 Getty Images
For: Dutch legend who is currently looking after the Saudi Arabian national side. He's won titles as a player and a manager across Europe and picked up the Champions League on his travels.
Against: He's never managed in the Premier League and may have had enough of club football management as he concentrates on coaching national sides instead.
Chance: 7/10
Fabio Capello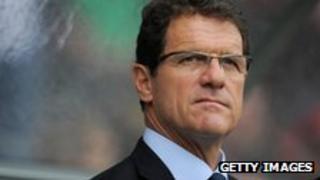 Getty Images
For: The former England manager has recently said that he'd love to manage in England again. He's a respected manager and worked with some of Liverpool's players during his England reign.
Against: He may not fancy all the baggage that comes with Liverpool. He'll certainly jump at the chance for a crack in the Premier League but perhaps he's got his eye on the Reds of Manchester instead?
Chance: 6/10
John Barnes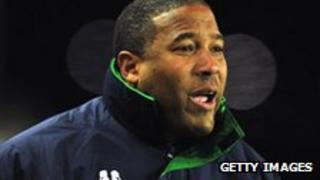 Getty Images
For: Liverpool legend and a massive hit with the fans. Has managerial experience and would love to bring the glory days back to Anfield.
Against: He certainly cut it as a player but unfortunately never quite got the hang of football management and Liverpool have already tried a former legend in the dugout in Kenny Dalglish.
Chance: 4/10
Hacker T. Dog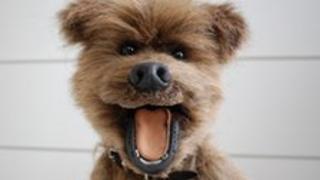 For: They say a dog is man's best friend and he'll have eleven players to look after each week. He also loves Sue Barker from A Question of Sport and she's got a lot of sporting knowledge.
Against: He's a dog and has never managed a football club in his life.
Chance: 1/10 (but stranger things have happened)