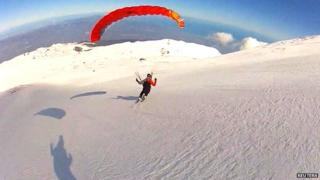 Speed-flying down Mount Etna
A team of speed flyers has become the world's first to successfully descend Italy's Mount Etna.
The sport involves a combination of paragliding and skiing, with speeds of around 60mph - the same as a car on a motorway.
But racing down one of the world's most active volcanoes has even more risks.
Mount Etna has already erupted five times in 2012.