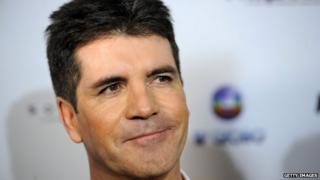 Getty Images
The X Factor's Simon Cowell says he is "puzzled" about why The Voice is not just a radio show.
The supremo who runs The X Factor and Britain's Got Talent said if the BBC's show was "all about the voice", then "what's the point of looking at them?"
He also claimed The Voice was now no different to The X Factor.
He said: "You know, they've got dancers behind them. They've got graphics, lights. Same show."
But Cowell said the arrival of The Voice on TV was a "roll your sleeves up" time for him, because it was competition for his shows.
When The Voice went head-to-head with Britain's Got Talent in April, both shows battled to get the most viewers.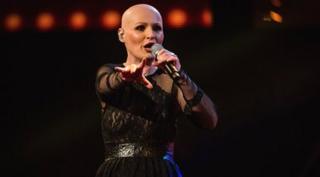 PA
At the time Cowell said he thought: "OK. They are beating us. We've got to make our shows better."
The ratings started to go up for BGT in early May, and it beat The Voice for two weeks running in its final stages.
Cowell also insisted his shows don't make fun of people, even if some of the contestants don't perform very well.