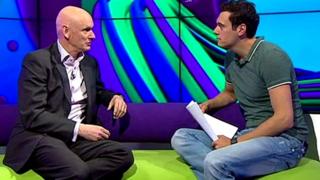 How to get more kids swimming
Too many children are leaving primary school without being able to swim properly, say swimming campaigners.
They say one in three get to year seven without being able to swim the length of a pool - about 25m.
The report by the Amateur Swimming Association(ASA) says all primary school children should have swimming lessons.
Joe spoke to former Olympic swimmer Duncan Goodhew about how to deal with the problem.