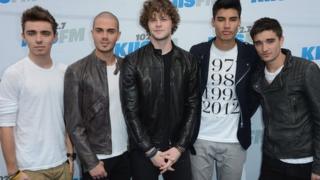 Getty Images
Fans of The Wanted have been left disappointed after a big blunder by a ticket company meant they were wrongly told they had passes for the band's free Olympic concert.
Thousands of people were originally told they've won tickets for the 2012 gig in Birmingham via email only to then be told there had been a mistake.
The company running the ticketing website had accidentally told everyone who'd applied that they'd been successful, rather than just the 20,000 who were.
A new ballot for tickets will now be opened, with fans who thought they'd been successful having to reapply.
The concert is to celebrate the arrival of the Olympic torch relay in the city.