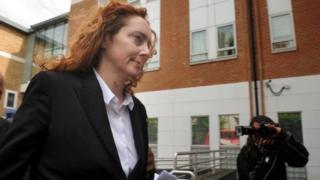 PA
The former boss of The Sun has been charged by police over phone-hacking.
Rebekah Brooks and her husband are accused of hiding important documents and computers from police.
It's all part of a big investigation into newspaper journalists illegally listening to people's voicemail to get stories.
Mrs Brooks, who used to run The Sun and The News of the World, says she knew nothing about phone-hacking going on.
They will appear in court with four others also charged with the offence.
Two people were jailed in 2007 for hacking into the Prince William's phone.
These new charges are the first since the police launched a new investigation in January 2011.