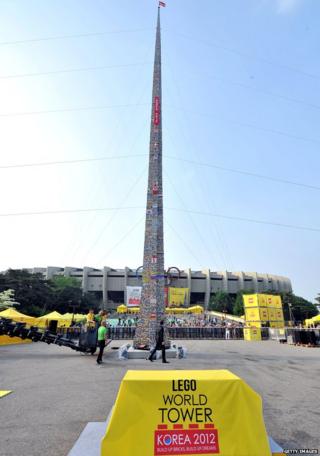 Getty Images
A 31.9-metre high tower made from Lego bricks is expected to set a new world record.
Revealed to the public in Seoul, the capital city of South Korea, the tower was finished off by Denmark's Crown Prince Frederik.
It was built by children in South Korea to mark the 80th birthday of Lego, a Danish company.
They're hoping it'll be an official record-breaker, beating the record held by a French 31.6-metre tower.