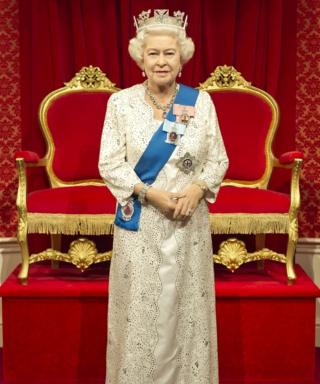 Other
A brand new waxwork of the Queen has been unveiled at London's Madame Tussauds.
It's in honour of her Diamond Jubilee - and we reckon it's really lifelike.
The first time the museum created a figure of the Queen was when she was just two years old.
Since then another 22 have been made of her - that's more than anyone else in Madame Tussauds' history.
The new waxwork took four months to create and cost £150,000.
The museum's head sculptor, Steve Swales, said it was "rather nerve-racking" making it.
He added, "I hope she approves of the end result."
It's now going to be stand alongside figures of other Royals, including The Duke and Duchess of Cambridge and Prince Harry.