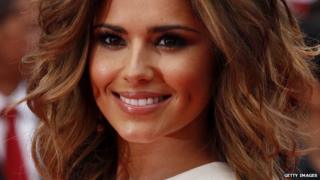 Getty Images
A new study thinks that girls don't have enough strong role models.
Girlguiding UK surveyed a group of girls between the age of 7 and 21, and think the results reveal they don't have enough women to look up to.
The research thinks lots of girls are looking to actresses and singers as guides for their lives, rather than businesswomen or sports stars.
It's thought that only having certain sorts of role models puts girls off doing certain jobs in the future.
Too much focus on looks
Of those interviewed, over half thought there aren't enough female role models.
9 out of 10 girls think TV and magazines focus too much on what women look like, rather than what they've achieved in life.
Girlguiding UK are warning that if all girls look up to are people who're famous for looking good, it may affect them in future.
It might lower what girls think they can achieve, and could make them aim for less.
Lots of those interviewed couldn't name a professional sportswoman, but they could name more than one actress or singer.
Do you have a role model?
If you have a role model, do you think it matters what they are known for?
Do some people make better role models than others? Do you think they have to be celebrities?
This chat page is now closed but you can read some of the comments we've had below.
Your Comments
"Emma Watson is my role model. I think she is a great person to look up to because even though she has enough money to give up work for life, she still pursued her education at university."
Amie, Plymouth, England
"My role model is a drummer called Sandra Alva as there are very few female drummers and she's amazing."
Jade, Scotland
"I agree, magazines and things focus too much on looks. But as a girl, who says you have to have a female role model? My role model is Ed Sheeran."
Georgina, Pembrokeshire, Wales
"I think that there are so many celebrities who are famous mainly for their looks! It can make me feel really bad about myself and when I want to look up to the achievements of stars I only see their looks!"
Kate, London, England
"I recently broke my leg and I find it hard to use my crutches, I have been inspired by Paralympic athletes."
Madeleine, Somerset, England
"My role model is Jacqueline Wilson. I love her books and I went to see her talk at a book day thing, she's amazing. She also understands girls, even my dad now thinks she's incredible."
Sana, London, England
"My role model is Selena Gomez because although she is famous she does a lot of work for Unicef and has inspired me a lot."
Shanyce, Inverclyde, Scotland
"Celebs aren't always good role models, some of them haven't done anything..."
Tom, Stockport, England
"I don't think that you need a role model. I learn from my own mistakes and I'm my own person. Yes, I love my mum but I think people need to be themselves and not just copy of what their 'role models' do."
Megan, Preston, England
"My role model is Steve Backshall because I would love to go to foreign countries and encounter strange and bizarre wildlife."
Fionn, Co. Clare, Ireland
"My role model is Gary Barlow because he has done a ton of things for charity, he's writing the Jubilee song, he's in Take That and he's a legend!"
Beth, Wiltshire, England
"Women in magazines aren't good role models because there is too much plastic surgery and fakeness. Girls wear too much make-up at a young age because of these celebrities. My role model is my mum."
Ellen, England
"I think the perfect role model is Ayrton Senna because I am a big fan of F1 and he's the best driver in the world ever. But his death was one the biggest F1 disasters ever and that shows how famous he was."
Giorgio, Northern Ireland
"I don't think that our role models should be celebrities because to be honest we don't know them. My role models are my friends as they are the nicest, most down-to-earth people I will ever meet."
Natasha, Galashiels, Scotland
"Most people I know prefer footballers over models and so do I! And I'm a girl! But I think most of the time we should just be ourselves!"
Catherine, Derbyshire, England
"My role model is Paralympic champion Ellie Simmonds who has achondroplasia."
Zara, Surrey, England
"A role model doesn't have to be a celebrity or be well-known for what they do. My role model is David Walliams."
Christina, Inverness, Scotland
"I don't have a role model. I do take pride in my appearance though. I will not look up to anyone as I am my own person and will not copy anyone else. I can make my own decisions on who I want to be."
Aimee, Cambridge, England
"My role model is my mum because she does everything for my family and me. I don't really look up to people who look good. If I had to choose a celebrity role model it would be Elisabeth Sladen because when I am older I want to be an actress and I believe she's a good example of what an actress can do."
Charlotte, Essex, England
"My role model is my auntie, who has to battle with all sorts of illnesses, but she always puts others first, not herself."
Ebony, Essex, England
"I think that girls should look for something they see in themselves in a role model."
Josh, Bridgend, Wales
"I think that stars like Cheryl Cole aren't very good role models because all they talk about is how much make-up they have on and if they are wearing the 'new' designer label or not. They should be focusing on their talent and what they have achieved. Otherwise it teaches people that it's all about looks and being like everyone else."
Eleanor, Norfolk, England
"My main female role model would be JK Rowling. It's not because I want to be an author, but because nobody believed in her and she chased her dreams anyway. I also look up to Katie McGrath and Hayden Panettiere because they haven't let fame go to their heads."
Ivory, Portsmouth, England
"A lot of people choose a role model on looks and image, but I think that no matter how glamorous or bedraggled a person is, you should mainly judge them on their behaviour and achievements."
Anjuli, Surrey, England
"I don't think celebrities have to be role models. For instance, my role model is my mum because nothing stands in her way."
Kimberley, East Sussex, England
"I do have a role model. She is called Florence Nightingale and I want to be a nurse."
Isabel, Leicester, England
"Celebrities are not always your role models - some other people can be, like your mum or dad. Mine's my mum."
Caitlin, Northern Ireland
"I think teachers are the best role models, next to mums. They teach you your education so you can make a living when you are an adult."
Chloe, Galway, Ireland
"Anyone can be a role model. It could just be someone in your family or it could be a celebrity such as a sportsperson or a singer."
Kim, UK
"I think TV and magazines focus too much on looks because adults assume that that is what teenage girls want to read about and see on the news. But this also limits what they see and read, so they don't have exposure to real business and sportspeople that have the potential to be role models to teenagers of the modern age."
Anna, Surrey, England
"I think that Taylor Swift is an amazing role model because when she was at school she was bullied and she used to sing about it. She was also rejected by record companies before the one she's in now. So that shows determination. I don't think people should focus on looks because this just creates insecurities."
Melissa, Scarborough, England
"If you want to be good at football then you will look out for people like Wayne Rooney. If you want to be good at something then you look out for someone who is really good at a subject. That's a good way to try and find a good role model."
Henry, Dorset, England