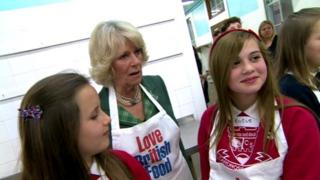 Kids hope to cook for Queen
200 schools have entered a competition to cook for the Queen.
Four of them were chosen to meet Camilla, Duchess of Cornwall, at the royal palace of Holyrood House in Edinburgh.
The winners will get to go to Buckingham Palace and help the head chef dish up their ideas.
Ricky went to Scotland to see how the menus were taking shape.