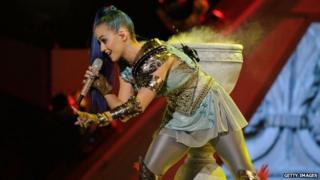 Getty Images
How do you listen to music? Do you buy CDs, download MP3s or perhaps you're one of the thousands who stream your music online?
So many people now listen to tracks directly on the internet that an official chart counting the most streamed tracks is going to launch on Monday.
The chart will be made using stats from services like Spotify but video streaming sites like YouTube won't count, even though that's how most people listen to streamed music.
Many more people now listen to streamed music than actually download the tracks onto their computer or MP3 player.
It's thought that music fans in Britain listened to 2.6 billion audio streams last year.
The most streamed track in the UK this year is Gotye's "Somebody That I Used To Know" and the most popular streamed artist overall is Ed Sheeran.