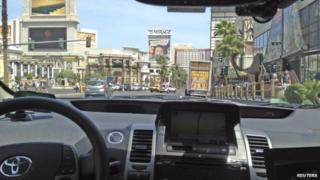 Reuters
Here's a car where you CAN take your hands off the wheel - because it doesn't need a driver to move around!
It's a Toyota Prius that's been adapted by internet giant Google.
The car has video cameras, radar sensors and lasers to help find its way around traffic safely.
The driverless vehicle could soon be seen cruising around the American state of Nevada, after officials there allowed it to be used with a special licence.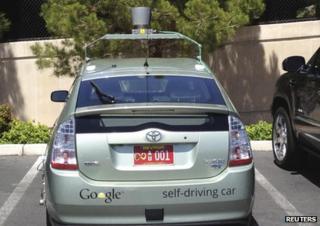 Reuters
Although it doesn't need a driver, the car has to be carrying two people for the licence to be legal.
Engineers say they've tested the car and that it's already covered 140,000 miles.
They claim the only accident in that time was when another car bumped it from behind at some traffic lights.
Other car companies and US states are working to get self-driving cars on the road.