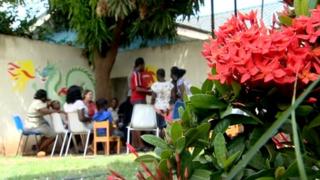 'Big Assembly' taking place
In a worldwide school event organised by the BBC, children are saying what matters to them.
Hundreds of schools around the world are taking part including the world's biggest school in India - with 42,000 pupils!
Set up by the BBC's website called World Class, the online event is to help different schools learn about each other.
In Ghana, children have explained what matters to them. Watch our quick video.