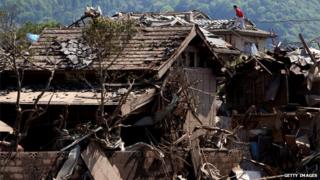 Getty Images
A tornado has ripped through part of eastern Japan.
The twister hit power lines in the city of Tsukuba just north of Tokyo.
It left around 20,000 homes without power, and many others destroyed altogether.
A 14-year-old boy died in the storm and over fifty more people are thought to be injured.
Firefighters and medical teams rushed to the area after the twister struck.
It was so strong, people's belongings were thrown from buildings and cars were crushed.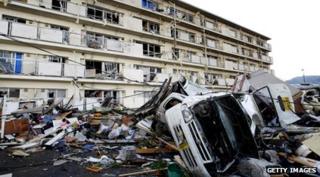 Getty Images