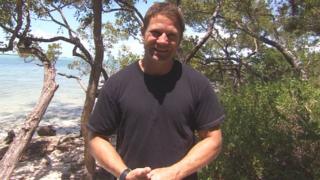 Deadly 60 presenter Steve Backshall is heading to Madagascar to help save the forests and is looking for kids to join him.
Madagascar is one of the largest islands in the world and lies off the east coast of Africa.
It's full of wildlife and many of its plant and animal species can't be found anywhere else on Earth!
But Madagascar is a victim of deforestation, with over four fifths of its forest stripped bare.
So Steve is looking for a team of adventurers to accompany him this summer to help save the forests.
If you think you're up to it click HERE to find out more.