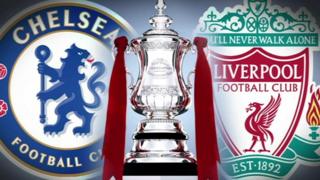 Chelsea have won the FA Cup for the fourth time in just six seasons.
The Wembley final ended 2-1 to Chelsea but Liverpool didn't make it easy for Di Matteo's team.
Goals from Ramires and Didier Drogba took Chelsea ahead and despite Andy Carroll's second half goal giving hope to Liverpool fans, it was Chelsea who took home the silverware.