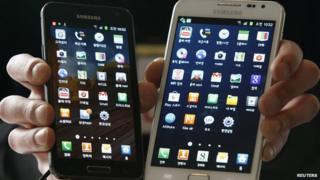 Reuters
Samsung, the biggest mobile phone maker in the world, have revealed their most hi-tec smartphone yet.
The Galaxy S3 is the latest version of Samsung's S2, which was really popular with technology fans.
The S3 is bigger and faster than the S2, with lots of new features.
Samsung hope this latest smartphone has what it takes to dominate the market and beat Apple's iPhone when it goes on sale at the end of May.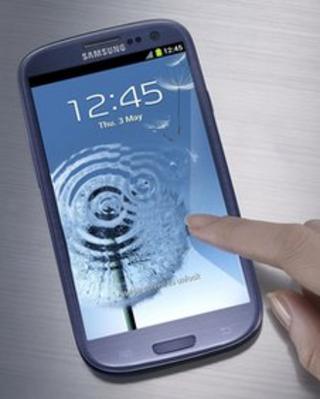 Getty Images
Face recognition technology is a new feature, which means it knows when you're looking at it and won't do that annoying thing of turning its screen off.
The S3 also has a super fast processor which allows the user to send an email and watch a video all at the same time.
It's all run off Google's Android technology, and Samsung say with its mega-fast chip, it'll set a new standard for smartphones.